Cllr Stephen Fenton was joined by seven local volunteers for a litter pick at the old Park & Ride site on Sunday 15th May.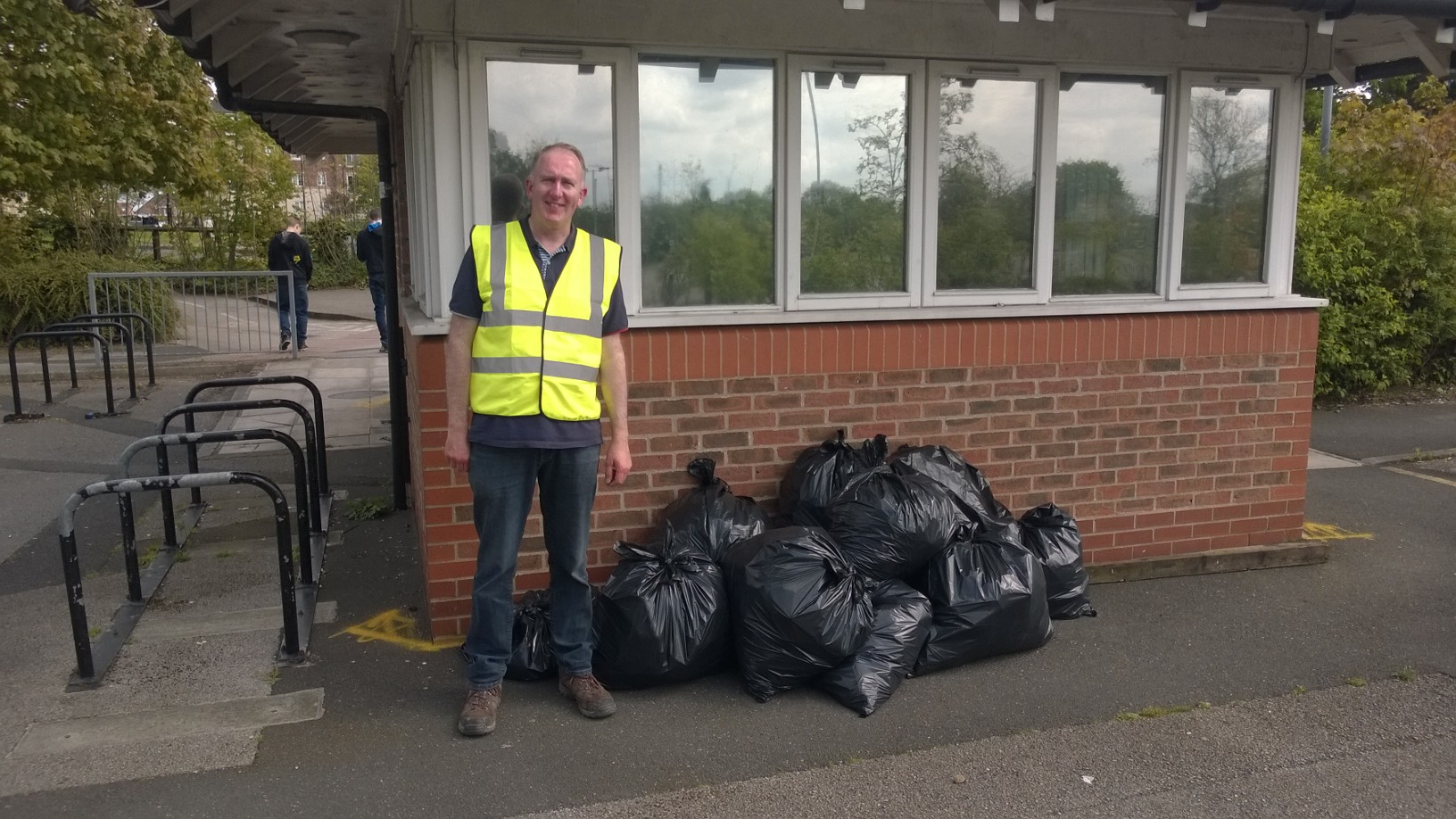 "I'd like to thank the volunteers who gave up their Sunday afternoon to join in the litter pick. We managed to bag a decent haul of rubbish."
Stephen also swept the cycle path that runs along the side of the nursery building, where there was a lot of detritus in which weeds were starting to take root. Other cycle tracks in the vicinity have been reported as needing a good sweep.