We continue to receive complaints about irresponsible and inconsiderate parking across the ward, most recently on Tadcaster Road near to the Co-op garage.
The photograph below taken earlier this week shows, incredibly, a car parked slap bang in the middle of the footpath whilst the driver went into the Co-op.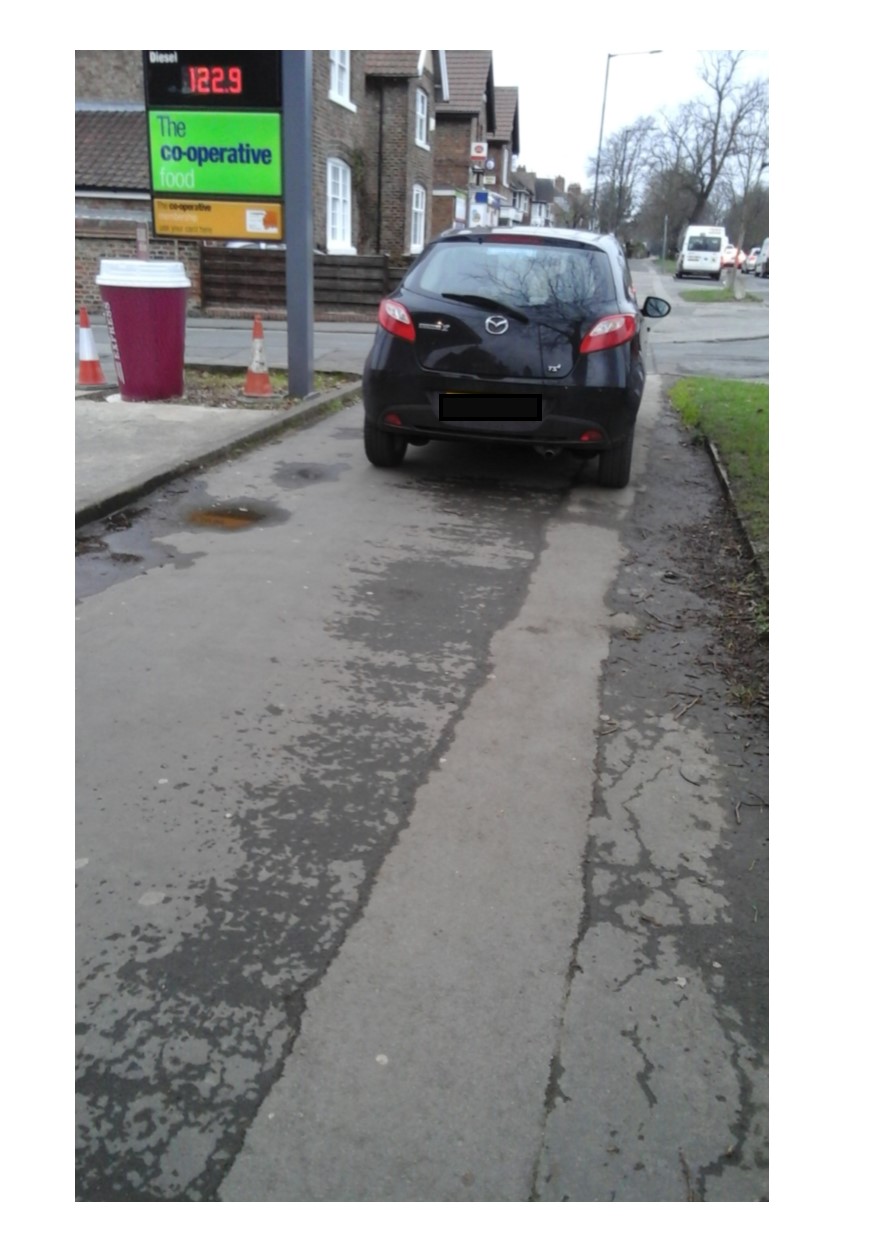 The police have been notified.