City of York Council has issued letters to residents on Middlethorpe Grove confirming that footpath reconstruction work will get underway on 11 June, and is expected to last for 16 weeks. The hours of work will be 8am to 3.30pm.
The scheme involves installing a pin kerb to the front of the footway, relaying the flags and replacing broken ones. Vehicle crossings will be reconstructed in concrete. Tactile crossing points will be installed across junctions. Residents within the area to be reconstructed are being offered a discounted extension or new vehicle crossing to be constructed as part of this scheme, at cost.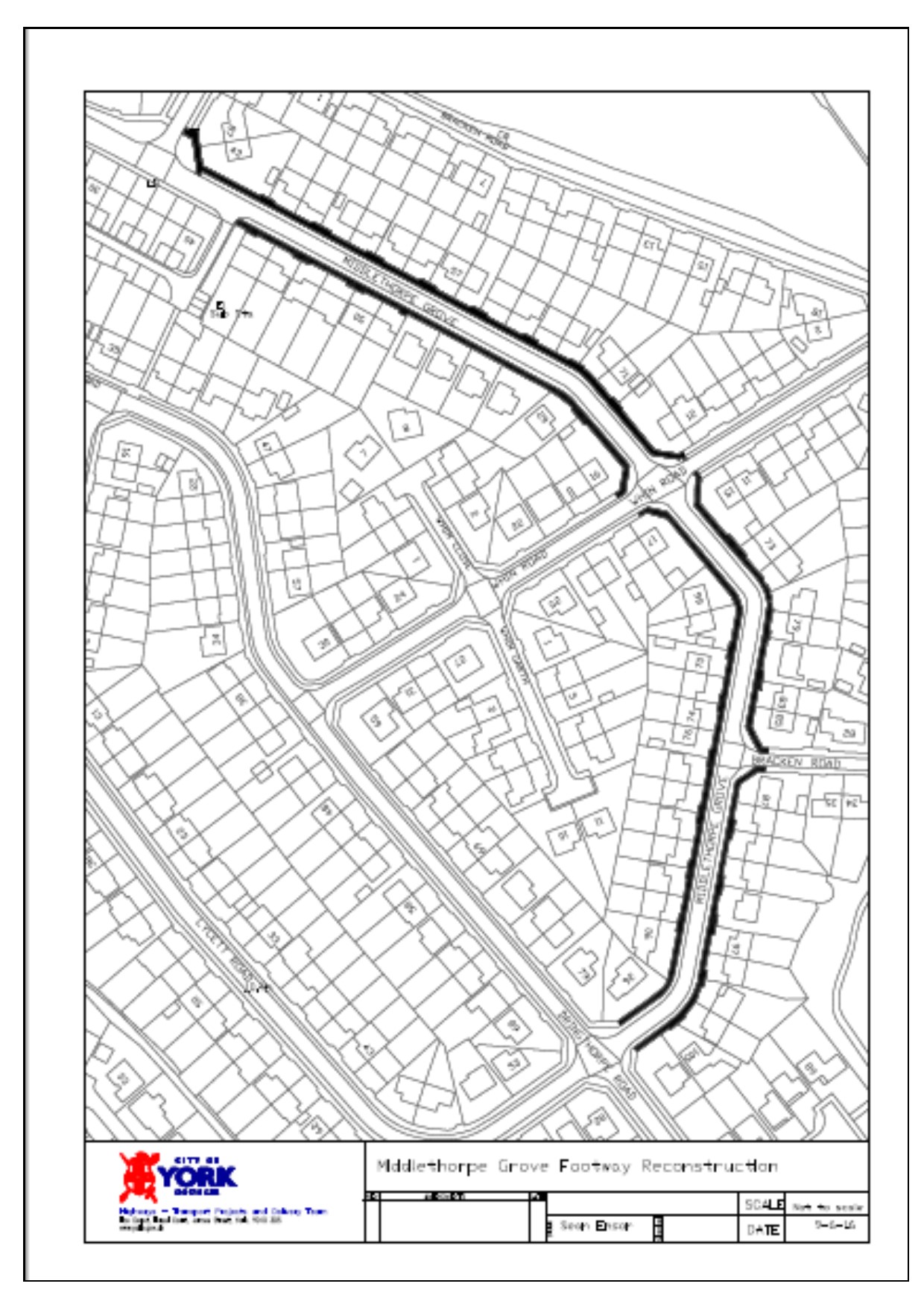 The map issued with the letter indicates that the footpaths on both sides of Middlethorpe Grove will be reconstructed from the junction with Hunters Way to the junction with Dringthorpe Road. This is welcome news, as it had been suggested by the council recently in a footways map accompanying an Officer Decision Report that only the even numbered side of the street would be reconstructed.