At a meeting of the council's Area Planning Committee on 20 August, an application for outline planning permission to build five detached homes on land to the south of Cherry Lane was refused.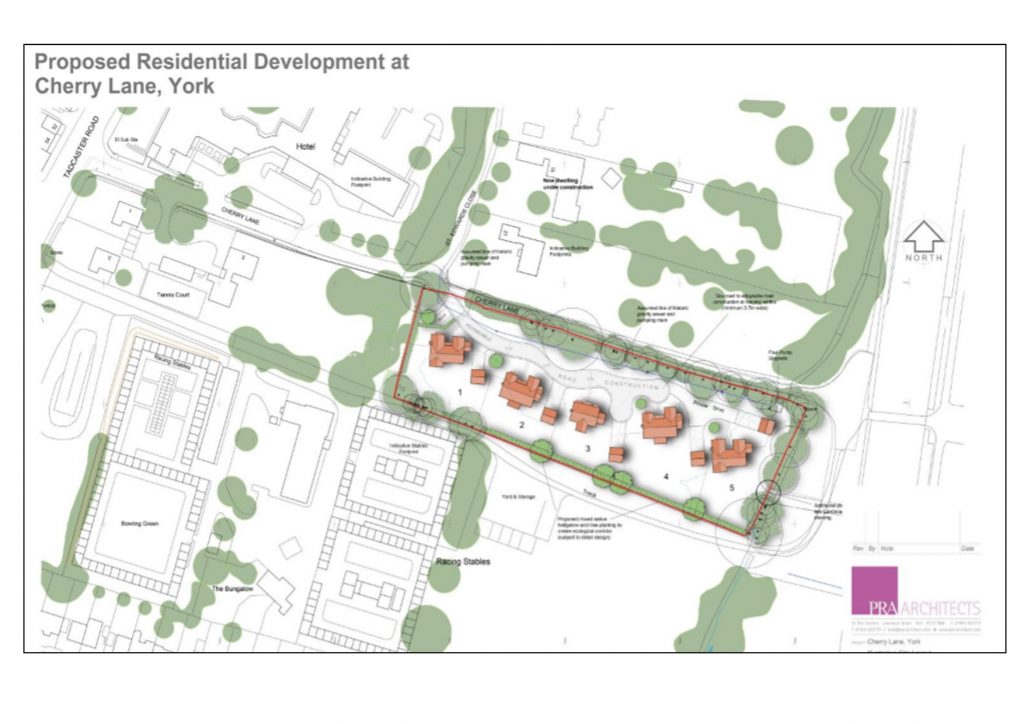 Councillor Stephen Fenton addressed the meeting to express concerns about road safety at what is already a busy stretch of road. He asked the committee that, if they were minded to approve the application, a condition be added for speed limiting ramps to be installed to slow down traffic coming from Tadcaster Road.
As it turned out, the application was refused on a number of grounds including impact on the green corridor.